ANZA Knives Arrow Head XXX w/ Free you choose Kydex sheath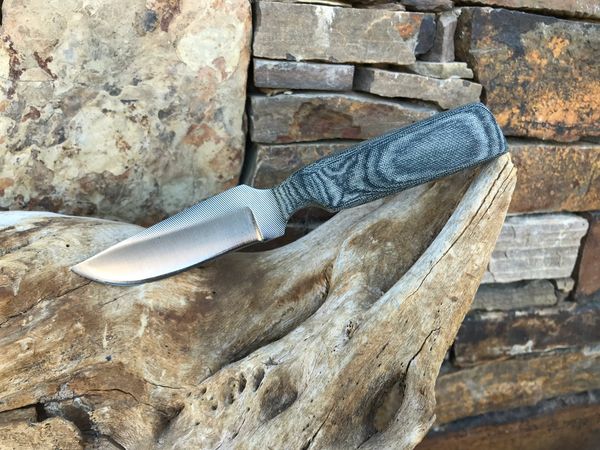 ANZA Knives Arrow Head XXX w/ Free you choose Kydex sheath
Free shipping USA Only all others please read my shipping policy..
Note: I can NOT make Kydex sheaths for ANZA knives (they ARE handmade) unless i have the exact knife to form with! This means you have to buy one i have or send me yours. 

New ANZA "Arrow Head XXX" comes with factory leather sheath and one of my custom taco style Kydex sheaths. You can choose any color or pattern i have in stock. Sheath will only take a couple of days to make, i move knife with sheath deals to the front of my custom sheaths order list.
From ANZA:
MADE FROM A 10" FILE. MICARTA HANDLE WITH SPECIAL TEXTURE FOR BETTER GRIP. COMES WITH A SHEATH.