ANZA Knives Mini Swat-BK File Knife w/ Basketweave Kydex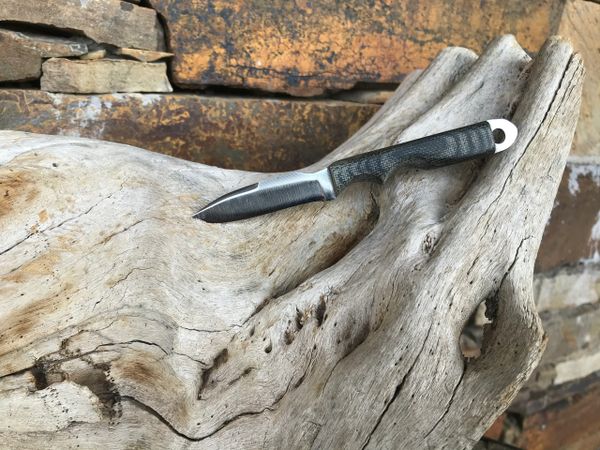 ANZA Knives Mini Swat-BK File Knife w/ Basketweave Kydex
Free Shipping USA Only! Canada and Overseas please read my shipping policy...
I made this new knife a pocket sheath from .080 Basketweave Kydex. The eyelets do not layout for anything. Although you can drill your own holes.
MINI KNIFE!    VERY TINY!    This is part of our micro MINI series, which is a TINY knife! MADE FROM A 6" FILE but way shorter than 6 inches!!!!  It is a mini knife!  LANYARD HOLE. BLACK MICARTA HANDLE. COMES...