ANZA Knives Nelly w/ Free ACU or SuperCam Kydex Sheath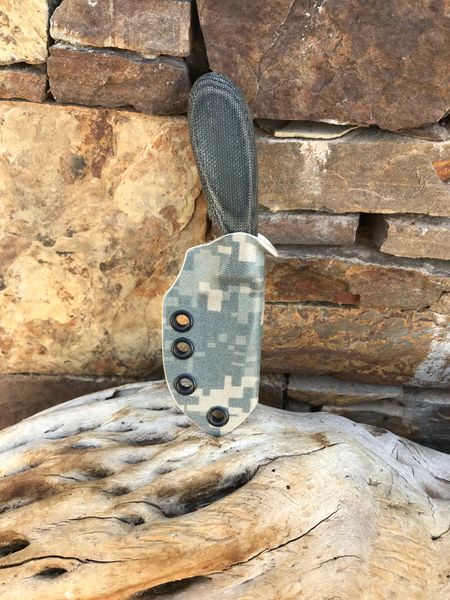 ANZA Knives Nelly w/ Free ACU or SuperCam Kydex Sheath
Free shipping USA Only all others please read my shipping policy..
Note: I can NOT make Kydex sheaths for ANZA knives (they ARE handmade) unless i have the exact knife to form with! This means you have to buy one i have or send me yours. 

New ANZA "Nelly" comes with factory leather sheath and one of my custom taco style Kydex sheaths.
You can choose the ACU Or SuperCam pattern.
These are made and ready to ship, actual sheath in photo. I made these sheaths to the exact knife in the sheath.
From ANZA:
NELLY IS MADE FROM A 12" FILE. MICARTA HANDLE . NELLY IS A HARD WORKER. NELLY WANTS TO GO EVERYWHERE WITH YOU. COMES WITH A SHEATH. I LIKE NELLY. GOOD NAME. GREAT KNIFE.