ANZA Knives Nelly w/ Free SuperCam Kydex Sheath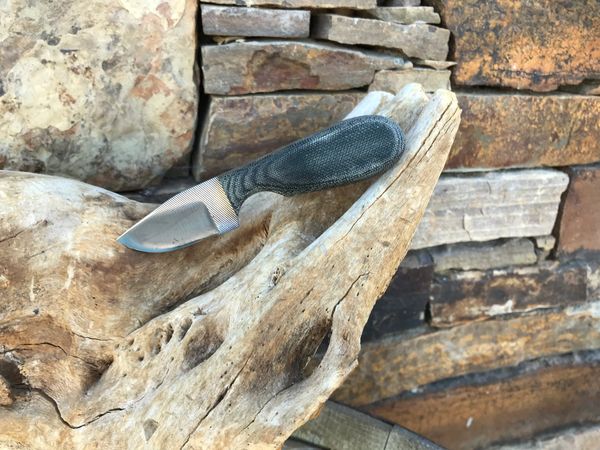 ANZA Knives Nelly w/ Free SuperCam Kydex Sheath
Free shipping USA Only all others please read my shipping policy..
Note: I can NOT make Kydex sheaths for ANZA knives (they ARE handmade) unless i have the exact knife to form with! This means you have to buy one i have or send me yours. 

New ANZA "Nelly" comes with factory leather sheath and one of my custom taco style Kydex sheaths.
You can choose the ACU Or SuperCam pattern.
These are made and ready to ship, actual sheath in photo. I made these sheaths to the exact knife in the sheath.
From ANZA:
NELLY IS MADE FROM A 12" FILE. MICARTA HANDLE . NELLY IS A HARD WORKER. NELLY WANTS TO GO EVERYWHERE WITH YOU. COMES WITH A SHEATH. I LIKE NELLY. GOOD NAME. GREAT KNIFE. 

ANZA KNIVES are completely crafted and handmade in the U.S.A.
Since our start, Anza has been committed to providing top handmade affordable knives for the sportsman and collector. Charlie Davis, owner of Anza Knives, has over 50 years experience making knives and founded ANZA in 1980. Our knives are so sharp and hold an edge for so long that they have become a favorite among guides, outfitters, hunters, backpackers, and fishermen as well as a utility knife by the "workingman". Anza Knives are completely handmade, each one different in its own way. Want to know more? Click on our link ABOUT ANZA KNIVES and check out the ABOUT US gallery under categories. Built for the collector, Priced for the sportsman, Used by the working man.