Backpack Dropped Snap Belt Loop w/ D- Ring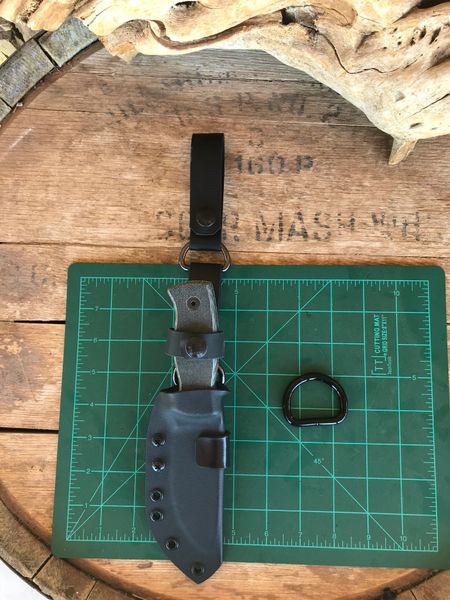 Backpack Dropped Snap Belt Loop w/ D- Ring
This attachment lowers your knife down below your backpacks belt.
1" webbing with a "Pll The Dot" snap and either a 1" or 1-1/4" D-ring. The 1" D-ring will fit my Dangler attachment and webbing.
If this is for an existing order or past order from me i will refund your payment the shipping cost.