Battle Horse Knives BHK Custom One Of Brush Baby Knife W/ Leather Sheath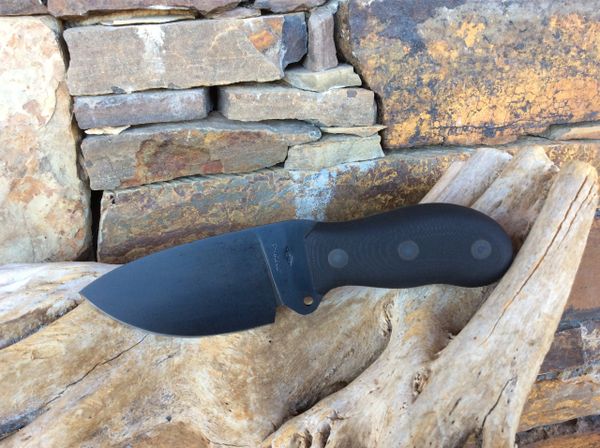 Battle Horse Knives BHK Custom One Of Brush Baby Knife W/ Leather Sheath
Buyer has the option to buy one of my Taco style sheaths with Tek Lok for $35. Buyer can choose any in stock color or pattern.
I had 2 of these knives made this is the BHK version of my Brush Baby Knife. I have some Bush Babies but this in my idea of a Brush Baby!! This one is made of gun blued O1 Tool Steel and has Black bead blasted G10 handles. I love this as an EDC, Bushcraft knife. Small size nice wide blade perfect for the everyday use for an outdoor professional. The handle is short but wide and feels great in my small hands.
BRUSH BABY
7-1/4" - Overall length
3" - Cutting Edge
1-3/4"- Blade Width (at thickest point)
5/32 - O1 Blade Thickness
Black - bead blasted micarta handles
O1 Steel - This material has good edge retention, because it is hard material. Its major problem is that it rusts rather quickly if it isn't maintained. It has a carbon content range of .85-1.00%.