Buck Knives 110 Slim Pro Hunter S30V Pocketknife 0110BKS4-B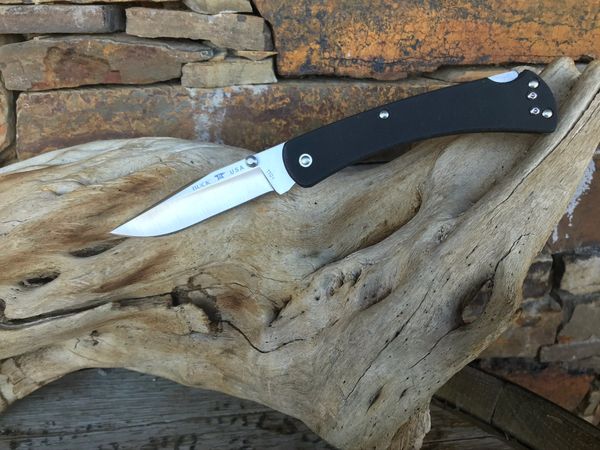 Buck Knives 110 Slim Pro Hunter S30V Pocketknife 0110BKS4-B
You can't go wrong with this nice  S30V knife.

Forever knife with a FOREVER warranty!!

4.88" closed. 3.75" satin finish CPM S30V stainless clip point blade. Black G10 handle. Thumb stud. Pocket clip. Boxed.

S30V Steel

 – This steel was designed to be used for knives. This steel is very tough, and yet still has great wear resistance. For how tough the steel is, it actually has very good hardness also, which is why many consider it to be one of the best choices for knife making. It has a carbon content of 1.45%.