Busse Combat Knives Park Ranger BG Green Micarta Free Kydex Sheath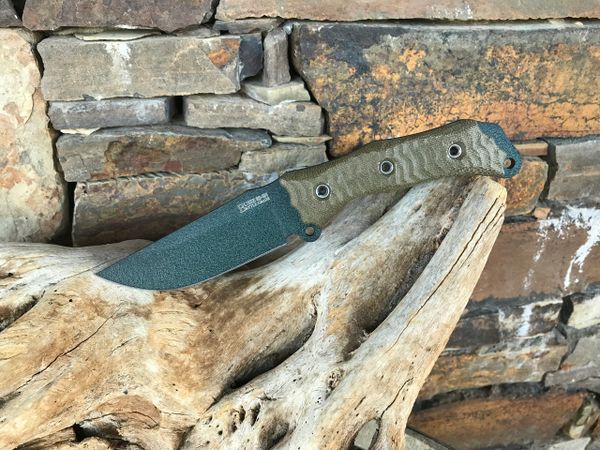 Busse Combat Knives Park Ranger BG Green Micarta Free Kydex Sheath
Brand new Busse Combat Knives park Ranger BG.
Comes with free taco style kydex sheath and large Tek Lok. Buyer can choose any in stock kydex i have. Message me for selections. Any other upgrades will be a normal pricing.. Give me a couple of days to make the sheath and ship. Sheath is made to the exact knife so kydex rub could be present on blade.
Overall Length 8-1/2 inches
Blade Length 4 inches
Blade Thickness 1/8" SR-101
SR-101 Steel:
SR-101 Steel is the combination of an extremely fine-grained tool steel and a proprietary multi-step tempering protocol. This process includes the incorporation of a deep cryogenic treatment for grain refinement which adds greatly to the overall toughness and strength of what will most certainly prove to be your favorite blade.