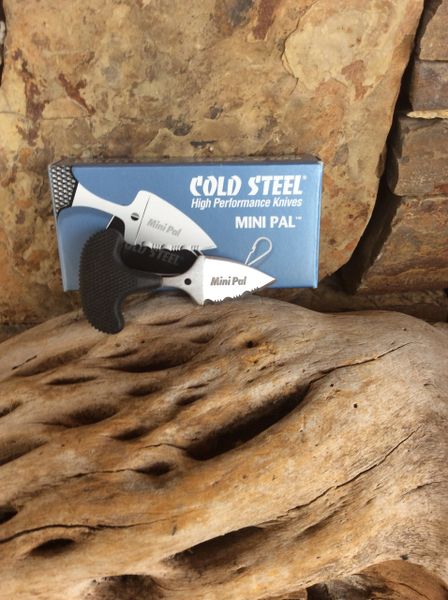 Cold Steel Mini Pal
2 3/4" overall T handle push knife. 1" 400 series stainless serrated blade. Black Kray-Ex handle. Black Secure-Ex sheath with keyring.
No
0.05lbs
Japan
You have the option of a custom Kydex sheath, the sheath will be comparable to factory sheath except in your choice of color or pattern that I have in stock.
You get the knife if photo! I don't use dealer images, I open and inspect every item I sell.