Dropped Kydex Piece with Metal Belt Clip (like Esee)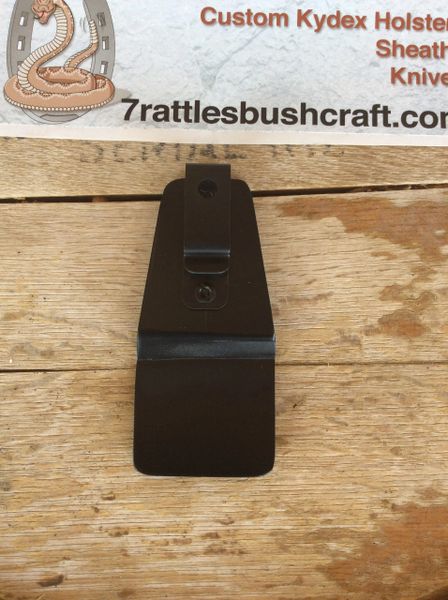 Dropped Kydex Piece with Metal Belt Clip (like Esee)
This is a belt attachment that I make to fit my sheaths to drop the knife for a lower ride on a belt.
Its an heavy duty metal belt clip made to fit belts up to 1-3/4" that I fasten to Kydex with post and screw fasteners.
I can make these to order but you will have to drill the holes to match your sheath and you must provide me measurements and there will be a $3 shipping charge.
If ordering one these for one of my custom sheaths shipping will be refunded...