Esee 3 S35V Knife w/ Free Custom Kydex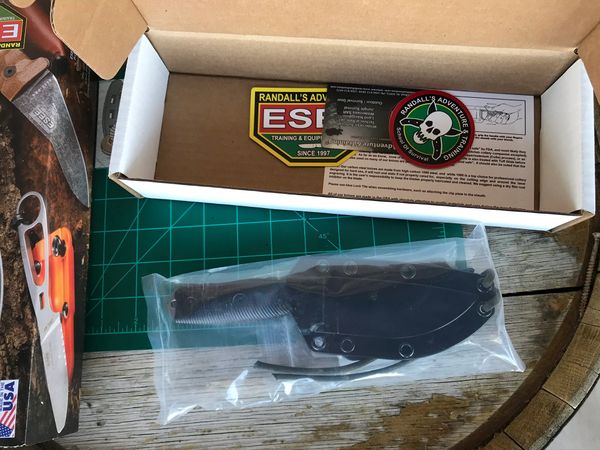 Esee 3 S35V Knife w/ Free Custom Kydex
Brand New knife! I will make and fit a black taco style Kydex sheath for the buyer. Upgrades a normal pricing.. Knife is sealed in bag right now, i will open to fit the sheath.
ESEE Knives' Model 3 fixed blade knife is the industry standard in law enforcement and special team sheath knives.
This listing includes the Knife, Black Molded Sheath and Belt Clip Plate, as well as screws and anchors to attach clip plate to sheath.
Features:
Overall Length: 8.19" 
Cutting Edge Length: 3.38"
Overall Blade Length: 3.88"
Maximum Thickness: .125"
Steel: S35VN, 59-60 Rc.
Weight: 6 Ounces (Knife Only)
Weight: 9 Ounces (Knife w/ Sheath)
Sheath: Molded
Finish: Stone Washed
Handle: 3D G10
Made In The U.S.A.