Esee Knives Junglas Baldric Carry Attachment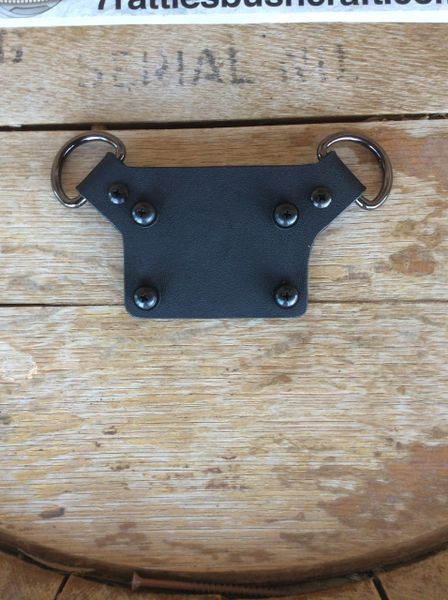 Esee Knives Junglas Baldric Carry Attachment
This listing is for a Baldric Carry Attachment (with hardware) for your Factory ESEE Junglas sheath.
I made this attachment from .125 Black Kydex. The attachment has 1-1/8" D-rings and comes with all the hardware you need to attach it to your Junglas sheath.
Please note the plastic spacer and rubber washer go behind the sheath.
You can attach leather or whatever kind of strapping you want to the D-rings. I sell a 1" coated webbing ($3.00 lineal ft. installed). The coated webbing is incredibly strong and weather proof. Simply punch or burn a hole anywhere you need one. Cut and add a 1" buckle or strap adjuster. You can load the strap and sheath up with gear...