Glock Gen 4 Custom Kydex Holsters Made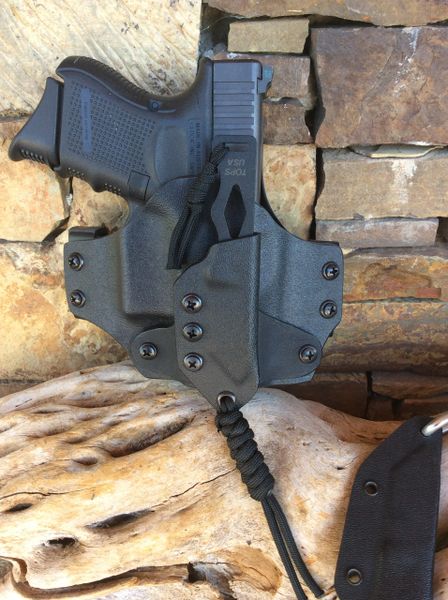 Glock Gen 4 Custom Kydex Holsters Made
Start your build by going through the options and picking your model of Gen 4.
I leave the bottom open on my holsters and as small as I can get them.
If you want the Knife attachment: the attachment piece installed is $15 and you can order a sheath from my sheaths build category.