Ka-Bar 1217 USMC Straight Edge w/ Free Black Kydex Sheath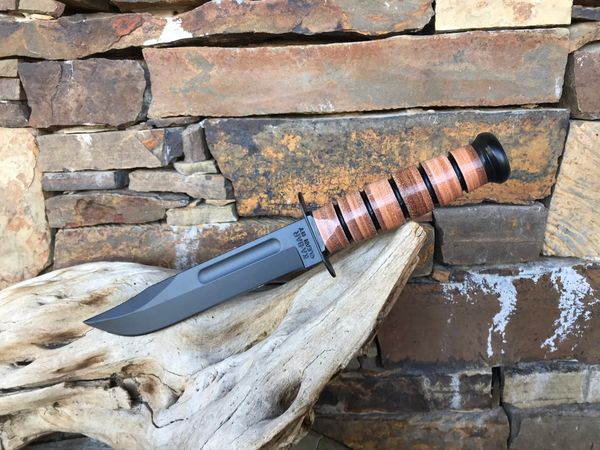 Ka-Bar 1217 USMC Straight Edge w/ Free Black Kydex Sheath
Free Shipping USA Only! Canada and Overseas please read my shipping policy..
I will make buyer a pancake style sheath black Kydex sheath for this exact knife. There will be no rattle, a smooth pull and the eyelets will be set for a large Tek Lok (not included). The Tek Lok can mount in the vertical, scout and modified scout positions as well as left or right hand pull. All other attachments or upgrades will be extra. You can request a taco style but the pancake works a bit smoother.
The most famous fixed blade knife in the World - "the KA-BAR" - was designed to serve our troops during World War II and is still doing its job, with honors, 70+ years later. Tang stamped USMC. Leather sheath included. Made in the USA.
Handle Color: Brown