Ka-Bar 1250 SHORT USMC Knife w/ Free Taco Black Kydex Sheath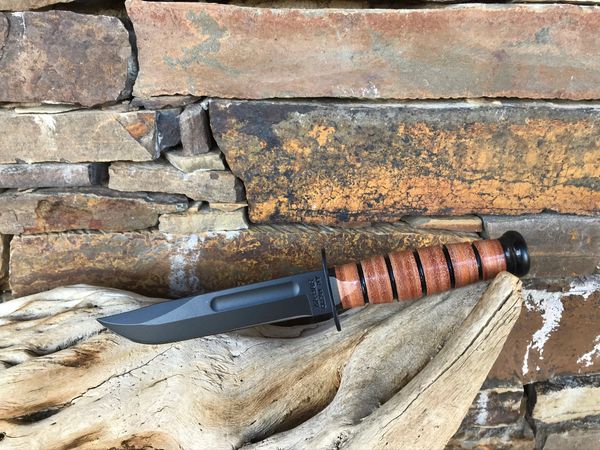 Ka-Bar 1250 SHORT USMC Knife w/ Free Taco Black Kydex Sheath
Free Shipping USA Only! Canada and Overseas please read my shipping policy...
I will make the buyer a free taco style black Kydex sheath. The sheath will be made to this exact knife with no rattle, a smooth pull and the eyelets set for a large Tek Lok ( not included). The Tek Lok can mount in the vertical, scout and modified scout positions as well as left or right hand pull. All attachments or upgrades will be at normal pricing.
Featuring KA-BAR's famous oval-shaped leather handles, the Short KA-BAR version of the traditional KA-BAR is made just as well as the original, only 75% the size. Tang stamped USMC. Leather sheath included. Made in the USA.
Handle Color: Brown