Modify Repair Add Accessories To Your Factory or Custom Kydex Sheath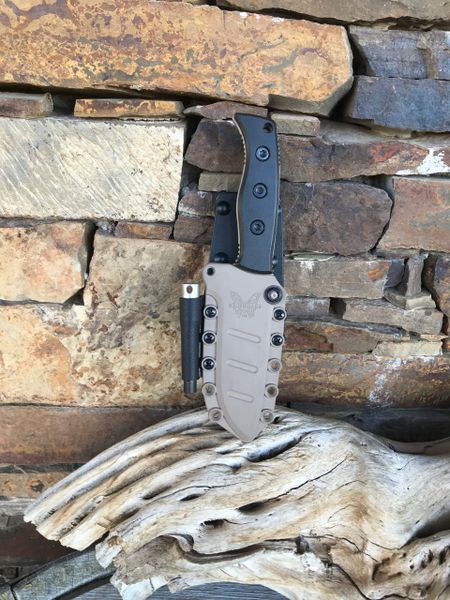 Modify Repair Add Accessories To Your Factory or Custom Kydex Sheath
Free shipping USA Only!! Canada and Overseas please read my shipping policy….
With these everything is rising times i figure some of you might want to repair or modify your factory or Custom sheath.
You can send me your sheath for repair if this is something you do not want to do or order the parts for DIY.  I can add just about any belt or sheath attachment. I or you MAY have to drill holes in your sheath. All attachments will be made to fit the factory kydex sheath and will come with the hardware to install. 
I can only make these things for the factory Kydex sheaths I currently have unless you send me yours. I will list all of the models i have below in a slow order (as i get time) or you can message me if i have what you are looking for.
Your Custom Kydex Sheath.
I can usually repair retention, take out the knife rattle or add any of my attachments. You Must send your sheath..
This is new, what will make it better?
7RB
44625 N 14TH ST
NEW RIVER, AZ.  85087
Factory sheaths i have..
Becker; BK-3, BK-11, BK-14
Benchmade; 375 Adamas, 539GY ANONIMUS 
Cold Steel; Trail Master, all the SPIKE, drop forged-(Battle Ring, Hunter, Boot Dagger, 36MH, 36MC, 36MK), Leatherneck, Leatherneck Tanto, Mini Pendleton, Pendleton Hunter, Master Hunter, OSS, OSI, Compact SRK, SRK, Recon Tanto, Counter Tac 1
Esee; Candiru, Esee 3,4,5,6
Ka Bar; KA2221, Short Ka Bar, KA1266, KA1245, KA1211, KA1292
Schrade; SCHF14, SCHF31S
Spartan Blades Ka Bar; Machai, Dymsus, Alala, Enyo
Tops Knives; Felony Stop, Cochise, On Point, Steel Eagle 105, Sneaky Pete, Skullcrusher's Extreme Sidekick