MMHW CUSTOM CHOP CHOP TANTO BOWIE w/ Custom Kydex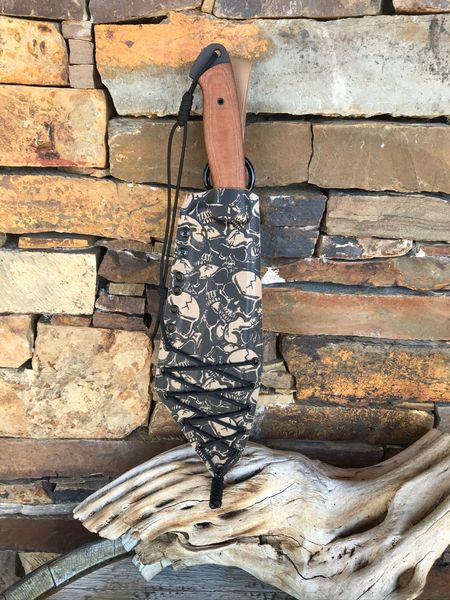 MMHW CUSTOM CHOP CHOP TANTO BOWIE w/ Custom Kydex
Free Shipping USA Only! Canada and Overseas please read my shipping policy....
Buyer receives the knife and sheath in photo..
A new model Bowie from the mountain. Designed for maximum chopping and penetrating power.  At over 2 pounds sheathed it is our most aggressive chopper yet with a devastating tanto point. Only the second new Bowie added to the Mineral Mountain line in over 20 years.
Design concept by Rodney Fontaine
OA length: 16 inches
Blade length: 10 inches
Blade width: 2 3/4 inches
Blade thickness: 1/4 inch
Weight sheathed: 2 pounds 1 ounce
Steel: 5160,differentially hardened
Finish: Parkerized