MMHW Mag Hunter 5160 Knife w/free Custom Kydex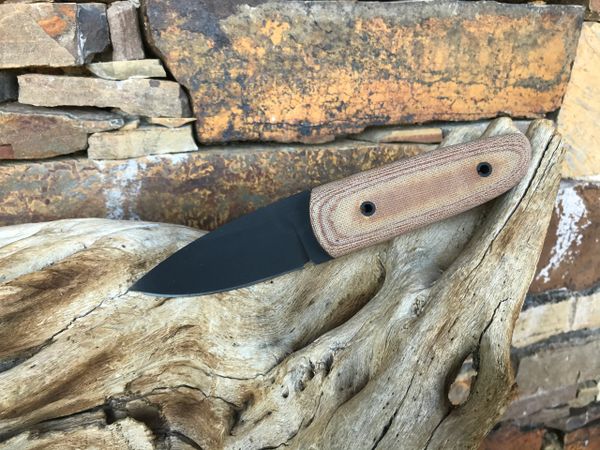 MMHW Mag Hunter 5160 Knife w/free Custom Kydex
Free Shipping USA Only!! Canada and Overseas please read my shipping policy...
New Mineral Mountain Hatchet Works Mag Hunter Knife with a free black .080 taco style sheath and large Tek Lok.
you can start there and add whatever you would like at normal pricing. Please look at the Sheath and Belt Attachments Categories...
Another old-time 80's pattern that Ted once made in full 1/4" stock. Heavy duty and a powerful hand held knife. Kind of like the old Elephants Toenail, except it wont fold! You wont break it and it will cut.
Over-all length - 7-1/2 inches

Blade length - 3 inches

Steel thickness - 1/4  inch
About the knife and steel below..