MMHW Peanut 5160 Knife w/ Custom Kydex Kryptek Sheath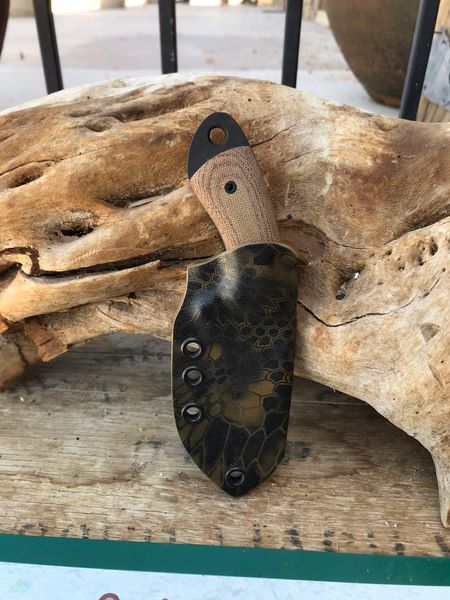 MMHW Peanut 5160 Knife w/ Custom Kydex Kryptek Sheath
Brand new knife with one of my custom Kydex taco style sheath. The sheath is made from .080 Coyote Kryptek Kydex. The eyelets are set for a small Tek Lok (not included).
Design by Logan Matthews
The perfect small personal companion knife. Fits nicely in the cargo pocket or into the purse, back pack, fanny pack, car console, or wherever you need a tough, sharp working knife. Small enough to conceal well and MMHW sharp!
Overall Length: 6 inches
Blade Length: 2 3/4 inches
Blade: 3/16" thick '5160'