New Fiddleback Forge Neckmuk A2 Knife Rosewood Handles Matching Kydex Sheath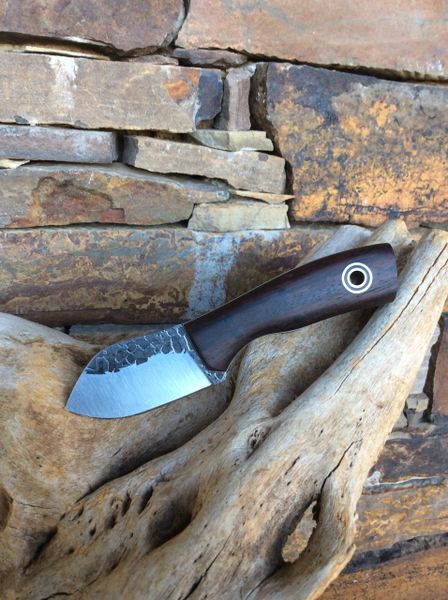 New Fiddleback Forge Neckmuk A2 Knife Rosewood Handles Matching Kydex Sheath
I am Fiddleback Forges newest dealer!
Free shipping USA!
Here we have a Neckmuk w/ Rosewood handles that have black and white liners plus one of my matching Kydex sheaths.
I made this pancake style sheath from .080 Chocolate Brown Kydex with a white liner. The eyelets are set for a small Tek lok ( not included). The knife locks in with a smooth pull. Great for the pocket, neck or belt.
The knife is 5-1/4" overall with a 2-1/8" A2 Tool Steel (see below) blade that is 1/8" in thickness.
This is very tough steel. However, it has less wear resistance than other tool steels. This steel is often used for custom made combat knives because of its toughness. It has a carbon content range of 0.95-1.05%. This steel does not contain lots of chromium (typically around 5%) and needs to be maintained carefully to avoid rust. It will often be coated on a knife blade to avoid this issue.