NEW G-CODE MULE ISS DROP LEG HOLSTER CARRY PLATFORM with NYLON BELT LOOP STRAP Black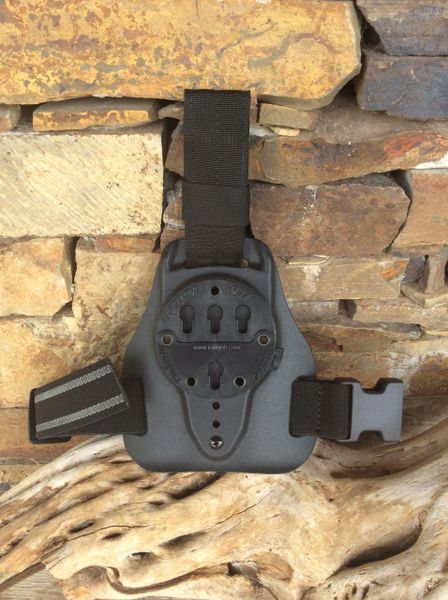 NEW G-CODE MULE ISS DROP LEG HOLSTER CARRY PLATFORM with NYLON BELT LOOP STRAP Black
Free shipping USA only!! International Buyers please read shipping Policy...
If zero are in stock this item will backorder and it can take a week for me to get it if in stock..
Code Carry Platform
The G-Code MULE is an ISS Carry Platform (Intermediate Suspension System)

Rides Higher than a Drop Leg System and Lower than a Duty Mount.
It gives the user total security of the weapon with the addition of a leg strap,
but flexibility with the nylon belt loop down strap.
RTI wheel attached to drop leg accepts all G-Code RTI holsters.
Color: Black