Ontario Knife Company Custom Kydex Sheaths Built to Order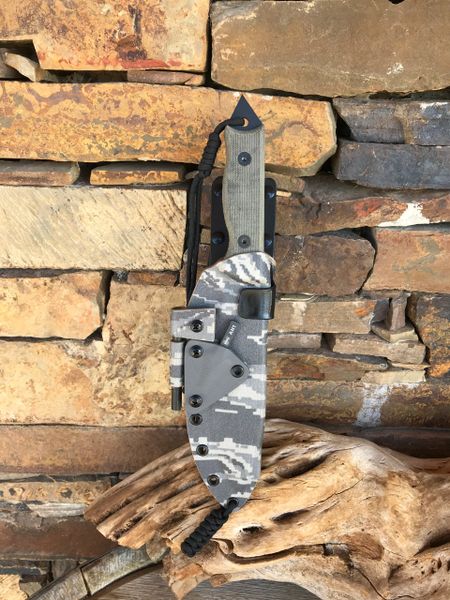 Ontario Knife Company Custom Kydex Sheaths Built to Order
Free shipping USA Only!!
Caution! I have bought some new OKC knives and noticed the fit isn't very good with the existing knives i have to form sheaths. The Micarta seems to be running thicker and with my old knives as forms the fit can be very tight. 
You should know how to adjust retention, before ordering one of these sheaths. A tight fit is about the easiest thing to adjust. I do sell some OKC knives that i can make a sheath for the exact knife or you can send me your knife for a custom fit. You do have to pay the return shipping and EXPECT Kydex rub on the blade.
This is where you start to build your custom kydex sheath.
In the options you will pick;
the model of your Ontario product You must select .080 or .093 thickness for the Kukri and RTAK II
the thickness of Kydex See above!
the style of sheath
left or right side carry
the color of sheath
Belt attachments
sheath attachments
eyelet spacing  This is for modified scout carry. To get modified scout carry you must choose either the large or small Tek Lok.
Remarks This is for anything else you think I should now.