Econo Replacement Dangler Belt Loop for Cold Steel, Becker A lot of Brands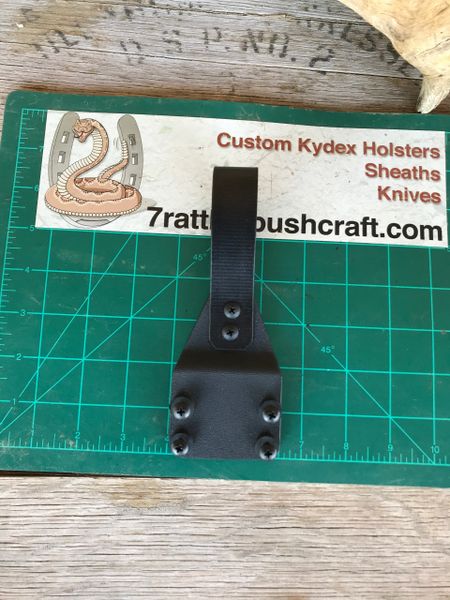 Econo Replacement Dangler Belt Loop for Cold Steel, Becker A lot of Brands
Looks like the weakest point on these sheaths. I can make these for most sheaths but you will have to provide the info.
The Cold Steel is made of .080 plastic/Kydex?
Mine is made from .125 Kydex with a rubberized ballistic nylon loop.
Add a retention strap for $5.. The retention strap does not retain the knife the kydex does that, the strap takes out the flop or sway of the sheath.