Retention Strap with Snap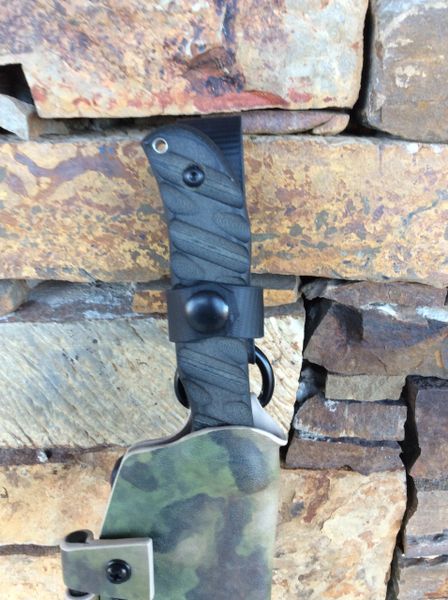 Retention Strap with Snap
I make these more to add stability to the sheath ride more than retention of the knife. Sometimes you can get some flopping around with the dropped belt loop so adding this strap stiffens everything up.
If you are ordering this for a new sheath build, the shipping will be refunded.
Those of you with my sheaths already made should be able to add this strap to your belt loop. I will need to know which knife and sheath set up you have and sorry I have to charge shipping. 
This is high-performance coated webbing, commonly used for making custom IWB's and other attachment straps. Coated Webbing has high strength and flexibility which is desirable in these type of mounts.  

Specifications
Coated Webbing
Width - 3/4 Inch
Color - Tactical Black
Made in USA