Scrap Yard Knife Company Dirty Trick 12 Scrap Satin Custom Kydex Sheaths Ready To Ship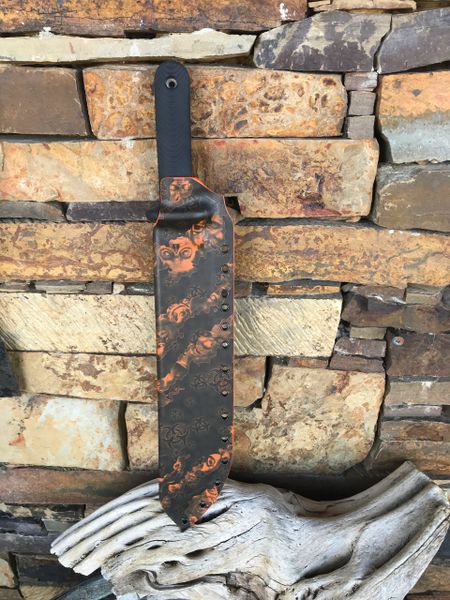 Scrap Yard Knife Company Dirty Trick 12 Scrap Satin Custom Kydex Sheaths Ready To Ship
Free Shipping USA Only! Overseas and Canada please read my shipping policy...
These sheaths are finished and ready to ship. To order your own custom sheath go to Custom Kydex Sheath Build category.
If you have not ordered from me before please read the General Kydex Info button above..
I made this with the Dirty Trick Scrap Satin model and I do not know if any other model will fit..
Check the options for style, colors, Tek Lok layout, and kydex thickness.
All of the Dirty Trick sheaths eyelets are set for a large Tek Lok unless otherwise noted in option. The Tek Lok can mount in the vertical, scout, and modified  scout positions as well as left or right hand pull.