Survivor HK-753 Emergency Harpoon with Kydex Sheath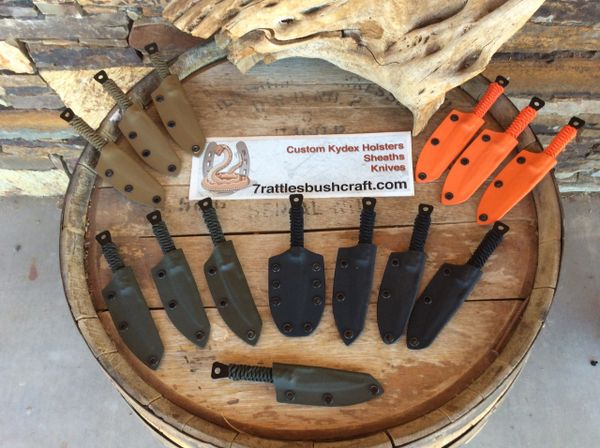 Survivor HK-753 Emergency Harpoon with Kydex Sheath
Listing is for one 6" stainless steel Survivor Harpoon.
I would rather tie one of these to a stick instead of my knife!
I replaced the string that the factory sends on these with 275 lb 5 strand paracord.
Listing is for ONE customized harpoon with a Kydex sheath.
I customized this Survivor Harpoon by making it a Kydex sheath and a 5 strand paracord wrap. There is close to 4' of 275 lb. para in handle wrap. I left lots of room if you need to drill a hole to attach the harpoon to your existing knife sheath.
6" Inches Overall
2.72" Stainless Steel Blade
Fixed Blade
All Kydex products are handcrafted to imperfection by me a US Army Vet. My products are not perfect but I do try!!