Tops Knives Tom Brown Tracker Knives Custom Kydex Sheaths Built to Order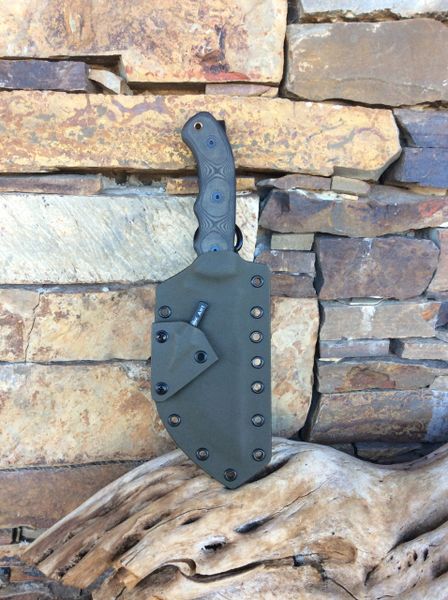 Tops Knives Tom Brown Tracker Knives Custom Kydex Sheaths Built to Order
Free shipping USA Only!! Canada and Overseas please read my shipping policy!
If you haven't ordered from me before, Please read the info buttons above before ordering....
My sheaths are nothing like the factory sheaths. I build them to the knife not a wooden mold and they are tight with little to no rattle. My concern is you don't lose your knife, not necessarily your knifes finish. With the tracker Knives you will more than likely get Kydex rub on the blade. I use 4 layers of tape but it does not always work.

This is where you start to build your custom kydex sheath.
In the options you will pick;
the model of your  product
the thickness of Kydex
the style of sheath
left or right side carry
the color of sheath
belt attachments
sheath attachments
Remarks This is for anything else you think I should now.