Used Ontario Knife Company OKC Rat 5 D2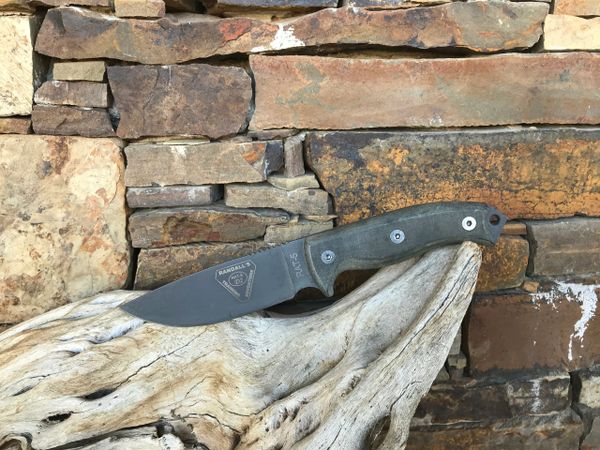 Used Ontario Knife Company OKC Rat 5 D2
Free shipping USA Only!! Canada and Overseas please read my shipping policy..
Buyer has the option to purchase one of my custom Kydex sheaths built and fit to this exact knife. Knife has been used and sharpened (shaves hair) so you don't have to feel bad using this very hard to find knife in D2 (one of my favorite super steels).
I can modify the factory Kydex Kydex sheath also (if applicable, see below). 
If you are looking for a custom rig, buying the knife with new Kydex fit to the knife is the best. The only thing better would be if you were standing here when i finished so I could adjust the retention to what the buyer liked.. 
IF FACTORY SHEATH IS KYDEX, I CAN MODIFY READ BELOW….
If you would like me to add belt or sheath attachment to the factory sheath, choose factory sheath in the first option then go through the rest of the options you would like attached. Depending on belt or sheath attachments chosen I may need to drill holes into the factory sheath. I will not harm anything and will put an eyelet into any drilled holes.