Used SYKCO Scrap Yard Knife Company DT12 Dirty Trick 12 Scrap Satin W/ Custom Kydex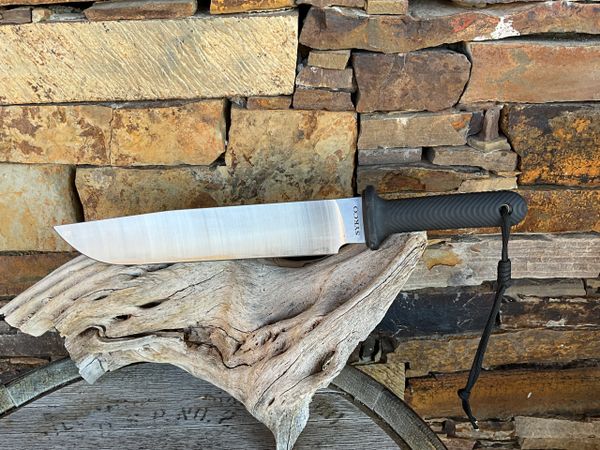 Used SYKCO Scrap Yard Knife Company DT12 Dirty Trick 12 Scrap Satin W/ Custom Kydex
FREE SHIPPING USA ONLY!!
I call this used only because I used it to make 4 kydex sheaths.  Knife has some kydex rub on the blade.
Comes with one of my kydex sheaths and a econo dangler installed.
SYKCO has stopped making these and has discontinued the SR101 Steel all together.
knifes is 17-1/2" overall with a 12" blade that is 2" wide and a thickness of 1/4".