UST JETSCREAM Floating Whistle Survival Emergency 122 dB Whistle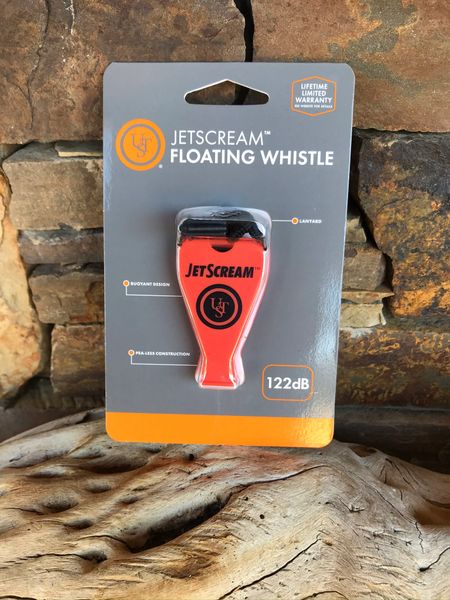 UST JETSCREAM Floating Whistle Survival Emergency 122 dB Whistle
This is not a toy!! 122dB can be dangerous.
Please folks carry one everywhere you go, light little plastic thing can save your life.   From Bears to Criminals to "Help, I'm Lost, it could help. Can you afford to leave home without one?

High strength plastic construction. Triple air streams activate harmonically tuned chambers to create a piercing shriek audible above most natural and man-made noises.