Tops Knives Hawk's Hellion Survivor 2020 Unused Knife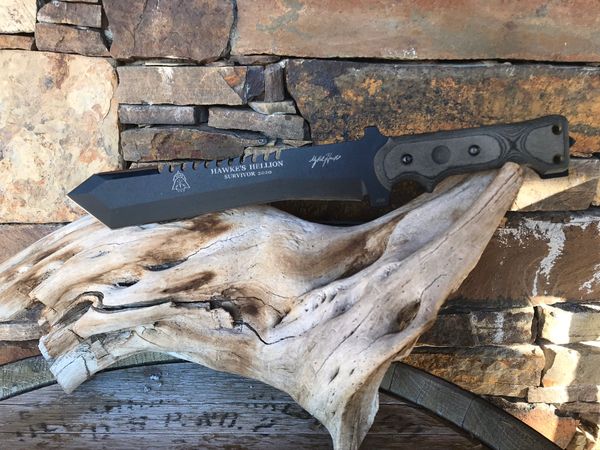 Tops Knives Hawk's Hellion Survivor 2020 Unused Knife
Free Shipping USA Only! Canada and Overseas please read my shipping policy...
Knife is in unused condition. Tops stopped making these long ago.
Buyer has the option to get a free black pancake Kydex sheath with this knife (sheath only). Caution: sheath will be built and fit to this knife, that process will more than likely leave kydex rub on the blade. If you want the blade like it is in the photos then you need to pass on this option. No let's make a deal here, sheath or not...